In early spring, Broad Conversations opened a survey-based registration for its summer series: Feminists & Fractals week, August 14 to 20. The idea was to use the survey to assign small groups of women to one of a variety of activities to run during the week, culminating in a Sunday picnic where everyone could use their activity as an icebreaker when meeting others. You can read more about the impetus for the week - and the naming of it - here.
This post will do four things:
Summarize some anonymous highlights from the survey.
Report on outcomes of the week.
Offer suggestions and learnings for next year or others who want to do something similar.
Share next steps for Broad Conversations.- including new types of gatherings!
Survey Results
Everyone who registered for F&F week completed this survey - 135 women. Here are some charts summarizing a few key questions - for your interest but also to see if these answers change at all in future F&F weeks.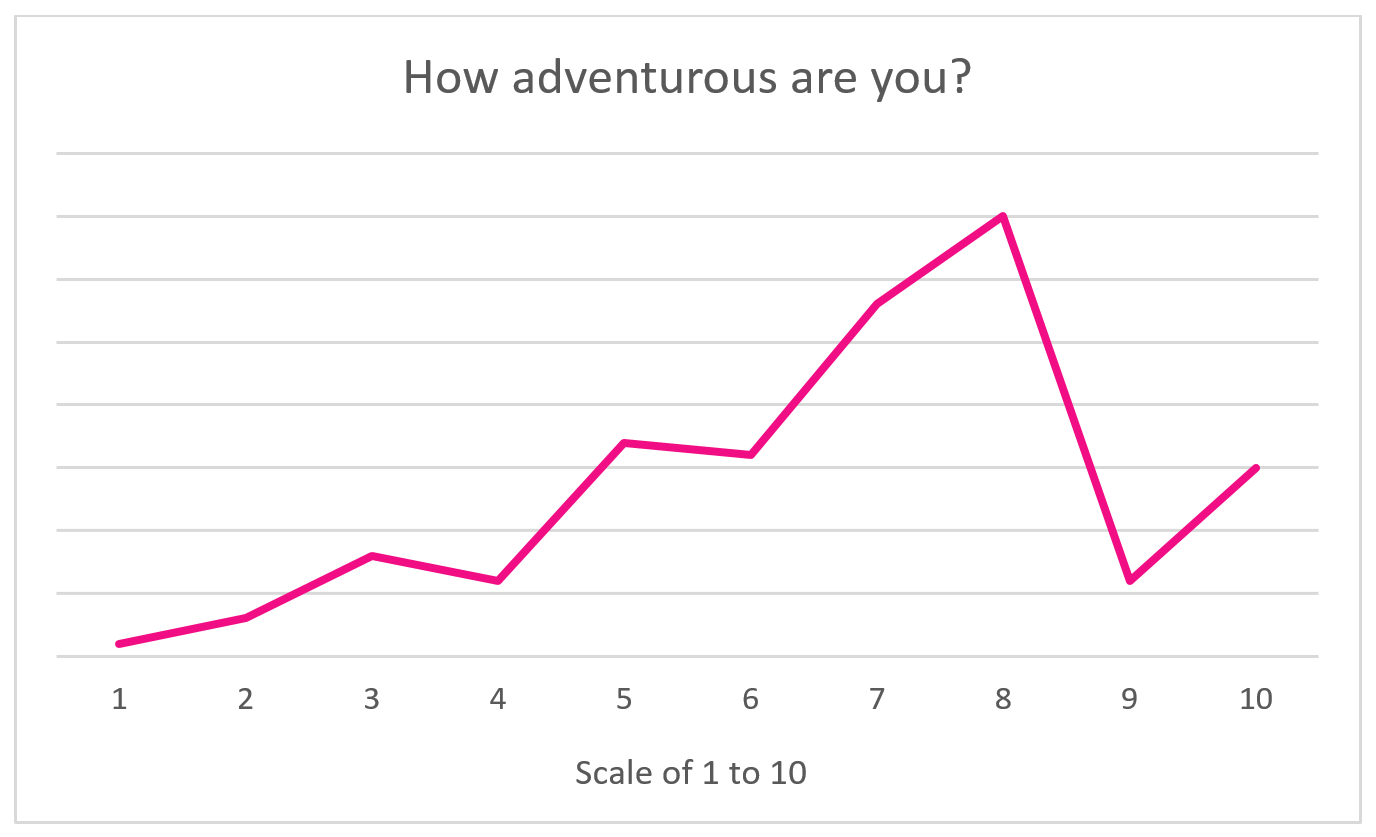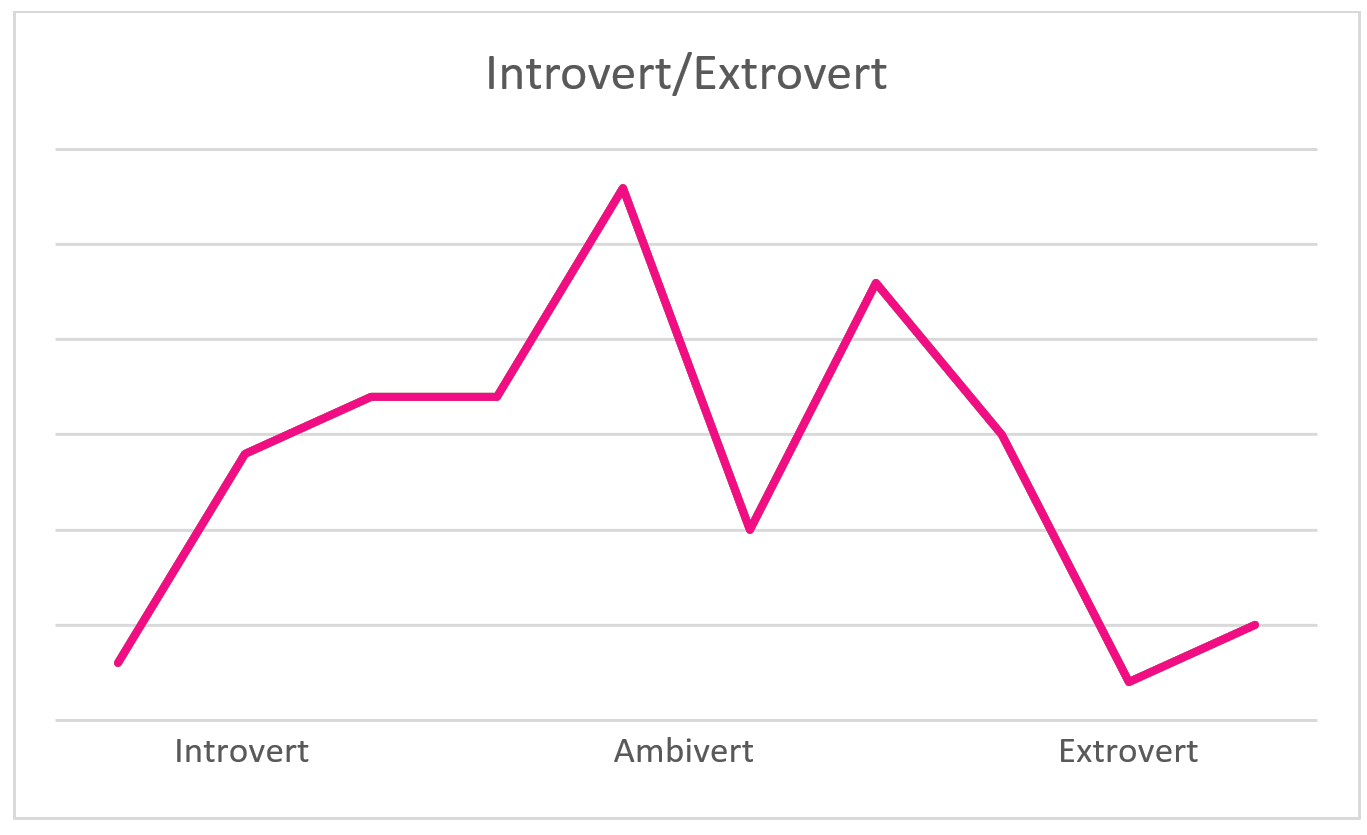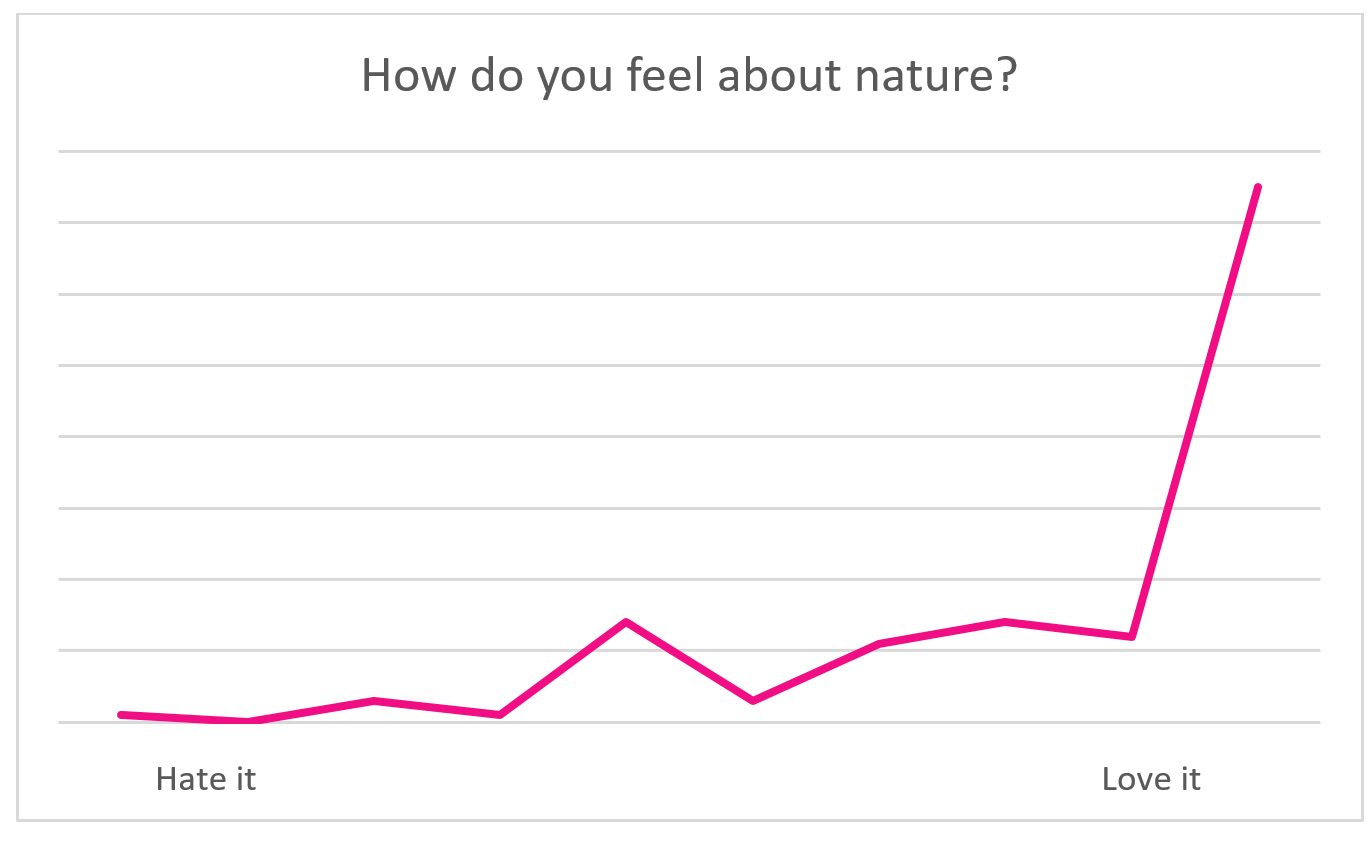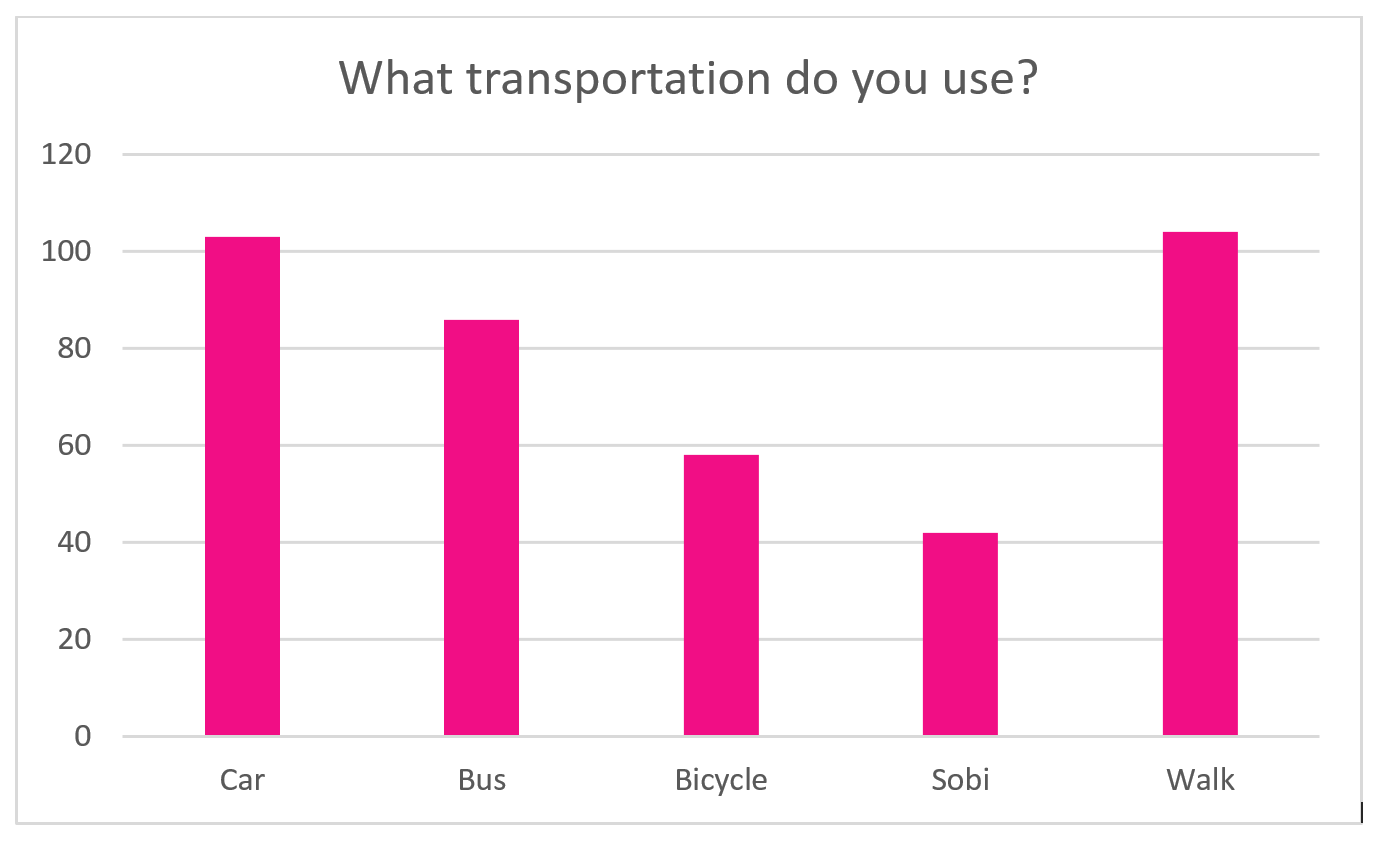 F&F Week Outcomes
During the week of August 14 to 20, more than 100 women participated in 20 activities:
Bike ride in Westdale to take photographs with Jessica Chevrier
Hike at Eramosa Karst with Kelly Bennett
Workshop to learn intuitive tarot reading with Julia Vinai
Storytelling workshop with Lisa Hunt of Steel City Stories
Bike fixing lesson with New Hope Bikes
Gentle yoga in Gage Park with Pearl Mendoça
Learn to make a website with Meg Smith of Ladies Learning Code
Knitting group at Handknit Yarn Studio
HPL Makerspace tour
Dog park hangout with Crickett of SACHA Hamilton
Disco pilates with Robin Lamarr at Sous Bas
Cootes canoe tour with McMaster Altitude Centre
Movement meditation class with Robin Lamarr at Sous Bas
Singing lesson with Earth, Wind & Choir
Textile dye workshop with Maria Simmons at HAVN
Cooking class with Allie Sommerville at home
Macrame lesson with Melissa Best
Feminist tea party with Ashley Yu
Dundas Valley hike with Kelly O'Neil
Saturday night dancing at Sous Bas
Sunday picnic at Gage Park
Thank you to everyone who attended, spread the word, lead activities, and took photos! Here are some snaps collected and shared by participants throughout the week (ordered chronologically here) :
Reflections & Learnings
During F&F week and in the days since, I've thought a lot about the experience and how it might have been improved. I also want to make it as easy as possible for others to benefit from the ground work done in planning this event, so I've collected some thoughts here but also have put the survey questions in a Google Drive folder for anyone who wants to do something similar.
My first conclusion from the week is that the outcome was absolutely worth the input. I would estimate that, in the weeks leading up to F&F, I put about 10 hours a week into the planning and execution, but it was a joyful experience. While I didn't get to meet all of the participants, I did get to read their survey responses, which were bursting with personality and feminist pride. Much of the related email correspondence was similarly illustrative of the generosity, enthusiasm, and humour of F&F participants. And then, to hear back about the connections made, the conversations had, and the way that many participants were nervous and then were happy they went to their activity -- totally worth it.
My second conclusion is that events like F&F are filling a need. Many participants shared that this was one of the only community events they had attended where it was an explicit gathering of "feminists." Others said that they liked the opportunity to learn something new while meeting new people in the city.
Some quotes from participants:
It was amazing how quickly we were able to become comfortable with each other during our activity.
This experience was a wonderful way to try something I never would have ordinarily done in a safe space with like - minded women.
Being part of Feminist & Fractals has helped me to feel a greater connection with Hamilton's community of badass women.
I loved Feminists & Fractals! A mystery activity where I met awesome women--what's not to like? After the week, I felt a better sense of community in the city I live in and a stronger desire to connect with music thanks to the singing lesson I participated in. I left feeling I was less alone.
I run into so many feminists of all ages who feel isolated. Feminists and Fractals was an easy way to remove those barriers and have feminists break that bubble and have low key hang outs.
Feminist & Fractals was the perfect opportunity to do something I love, while meeting amazing women in my community. It was a fantastic evening full of joy, learning, and empowerment. This experience has set a standard for women's events in the Hamilton community - it was such a unique opportunity and I am thrilled to have been a part of it!
My third conclusion is that this could and should be bigger and better next year. For me, the key area of improvement - especially if we'd like to scale it up - is the organizational component. Participants seemed to really enjoy the registration survey, but I think a few key questions could be added to help categorize interests in order to make groups and assign activities more efficiently. I would also start speaking with potential activity hosts well before the group and activity assignments were finalized. We missed out on a few really neat activity opportunities because there wasn't enough time. More hands to help is also something I will try to work on well ahead of time next year!
Another key area for improvement is in communication. The event was a bit unconventional and feedback showed that it could have been more carefully and fully explained. There was a trend of no-shows throughout the week, which is both completely understandable and possibly fixable with better communication.
Other feedback from participants:
There were some super cool activities that I think I would have liked even better if I had had a chance to choose.
Was sad to miss the picnic. So maybe offer a few different large/full group activities on the weekend?
Maybe something at the beginning to bring people together.
I hope I'll be able to follow up with the discussion at some point.
Contact each other by email before activity? Might be less intimidating to do intros before & perhaps attendance might be better.
The last conclusion is that F&F could be better with funding. And on this point, I'll admit that I'm still working through possible solutions. There were some expenses that I took on (not many) and even more opportunities for activities I opted not to pursue because they were over the $20 maximum possible cost I set for participants. With the benefit of a sponsorship or perhaps a registration fee across all participants, we could have more flexibility to go for a really neat activity booking or do more outreach.
I'd love your opinion on all of this, feel free to get in touch! If you didn't get to offer your feedback yet, or have additional thoughts after reading this summary, the survey is still open here or you can email me. I'm also happy to speak with anyone hoping to run something similar in their own community.
Next Steps
There were a few folks at the Sunday picnic who liked the idea of a private Facebook group for Broad Conversations, so I have created one here. Based on their suggestions, I envision this as a place for ongoing conversation, camaraderie, and commiseration, with a healthy dose of cute animal pics.
The feedback from F&F week also illustrated how important social connection is to building a feminist movement. So, I am hoping to build more social gatherings into the upcoming year of Broad Convos programming, in addition to the original conversation-based gatherings, which will continue. As a test, I'm going to run two social gatherings this fall - a hike and a silent book club - and we'll see how they go. These will complement Broad Convos 3 (topic TBC). For dates and details, check out the gatherings page.
Thank you everyone for being so wonderfully supportive and willing to try something new. I hope that together we can build a community where we can fight oppression while addressing our own loneliness, where we can learn without feeling stupid, and where we can meet new friends and allies. This is something I've started, but I want Broad Convos to be something we own together. If this resonates with you and you'd like to be more involved, please get in touch.